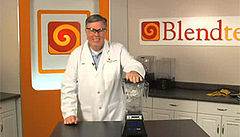 Tom Dickson is the founder, CEO, and boss of Blendtec. He is also the person who created Will It Blend?.
He has been on NBC's Today Show and starred on Jay Leno's show.
As the Will It Blend? episodes Show that he is a fan of the Beach Boys.
One time he blended a GPS named after him.