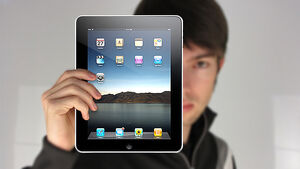 The iPad is a device used for computer-like purposes like surfing the web,playing games and keeping records.In Will It Blend? Tom Dickson attemps to blend it. Because it dosen't fit in the jar, he smashed it into two to make it fit.
The episode contains a "don't try this at home" warning.
Also, it warns that "don't do this to your iPad".
Tom Dickson always smashes his iPad in two to blend it for iPad and iPad 2
Ad blocker interference detected!
Wikia is a free-to-use site that makes money from advertising. We have a modified experience for viewers using ad blockers

Wikia is not accessible if you've made further modifications. Remove the custom ad blocker rule(s) and the page will load as expected.